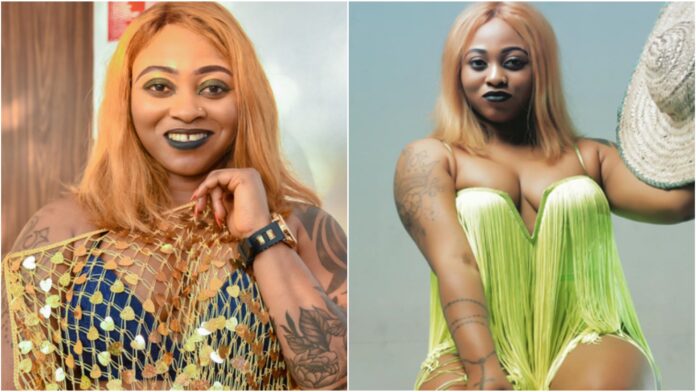 For Edet Mareme, a Nigerian porn star, who's otherwise known as Uglygalz, there is no better investment than featuring in adult films.
In chitchat with Unmask NG, where she discussed the business side of her art, the adult filmmaker explained that she does not only enjoy having sex with the light on, and camera capturing her intimate moment, but also to earn a living.
According to Uglygalz, there is so much money in pornography, and in view of that, she would always cheer up people to put it into consideration.
"Porn is very profitable, but consistency is key. You need to incorporate a lot of other things to make money from adult films. When I started porn, I wasn't making enough money and I just had to keep it there to accumulate, and I was still making videos.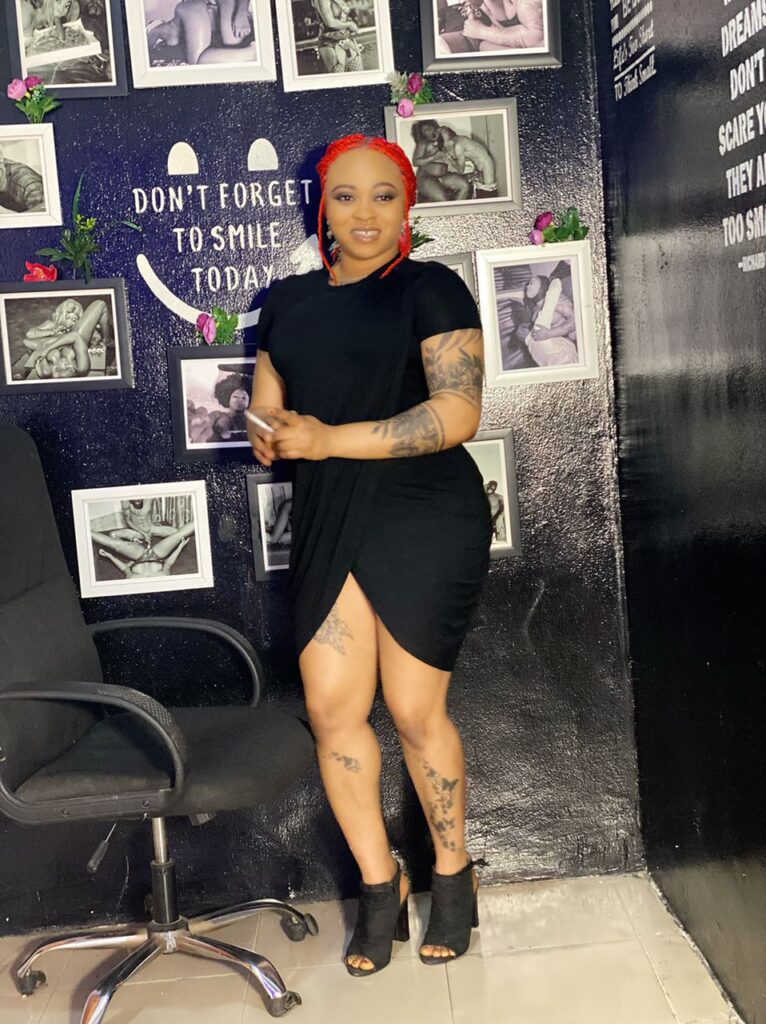 "Acting porn is like an investment. There is no fixed price for adult films and individually, we have our price rates in the adult film industry. But overall, I think it's a smart thing to consider for money-making purposes," she added.
In the course of this chat, Uglygalz, who became famous after her tell-it-all interview with Pulseng, expressed her disappointment in people, especially aspiring porn actors.
The pornographer said they are always disturbing her for featuring, adding that most of the time after an adult film's production has been concluded and the video is out, they (the aspiring porn actors) would come back and beg her to bring it down.
"I have met so many people, and they would always come to meet me to express their interest in adult films. I have spent over N500,000 on a shoot and some persons who participated in it later came back, and plead with me to take down the video. I lost money, amongst other things, in the process. One of my investors was very upset, and since that time, if people come to me and say they want to do porn, I would tell them that they have to do at least one, before bringing them on my set," Uglygalz added as she recalled one of the encounters that left her disappointed.
When asked why she had not featured in Nollywood, the adult film actress said practitioners in the industry didn't want to associate with her when she reached out to some of them for partnership.
Acting In Adult Films Is A Smart Investment, Says Porn Star Uglygalz
"I have not starred in any Nollywood film before and it's because I do porn. The producers believe that I should not be associated with considering the fact that I video myself having s*x.
"I have spoken to Nollywood actors and filmmakers about my interest to be part of their industry, but my efforts so far have not yielded results. In fact, while the men in the industry even field responses to my queries as it relates to my interests, the women just snubbed me and somewhat see me as undeserving," she added.
More so, unlike other adult film actresses, Uglygalz would not feature in a shoot alongside an animal, like a dog.
In her words, "I once saw a video of a dog licking a girl's p**sy. When I saw the video, I showed it to a few other persons, and they reacted differently. While some were like 'eew'! I can never do this, other persons were like this is nice. And I asked myself that let's forget the fact that it is an animal, when you watch this video, what would happen? So, after I asked myself that, I said if it wasn't an animal or the idea that it was a dog, it looks appealing because it turns people on. There are so many people that would watch it and get definitely turned on, but as a person, I would not try it, but I can watch it. I will not let an animal go down on me.
"Forget the fact that I do porn, I am a very spiritual person, and I feel having s*x with an animal is worse than doing porn. That's my personal opinion."