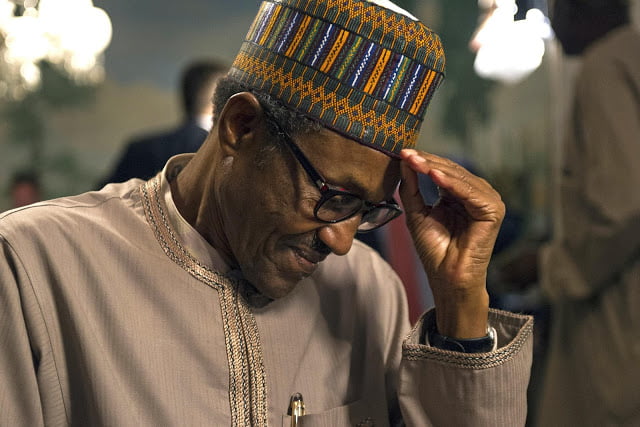 UK-based magazine, The Economist recently published a damning editorial that exposed President Muhammadu Buhari's ineptitude to govern, such that he tagged him incompetent.
Amongst other things, the publication stated that the Nigerian President failed woefully in his promises, including tackling corruption, which was his campaign message in 2015.
Below are the 10 points the magazine made against Buhari
When violence erupts, the government does nothing or cracks heads almost indiscriminately.
Economic troubles are compounded by a government that is inept and heavy-handed.
Mr. Buhari, who was elected in 2015, turned an oil shock into a recession by propping up the naira and barring many imports in the hope this would spur domestic production. Instead, he sent annual food inflation soaring above 20%.
He has failed to curb corruption, which breeds resentment. Many Nigerians are furious that they see so little benefit from the country's billions of petrodollars, much of which their rulers have squandered or stolen.
Nigeria's insecurity could be curbed if Mr. Buhari could focus on the nation's unemployment crisis by cutting government waste, amidst other practical economic measures.
Two factors help explain Nigeria's increasing instability: a sick economy and a bumbling government. Slow growth and two recessions have made Nigerians poorer, on average, each year since oil prices fell in 2015.
The police are understaffed, demoralised, and poorly trained. Many supplement their low pay by robbing the public they have sworn to protect.
Before COVID-19, 40% of them were below Nigeria's extremely low poverty line of about $1 a day. If Nigeria's 36 states were stand-alone countries, more than one-third would be categorised by the World Bank as "low-income" (less than $1,045 a head). Poverty combined with stagnation tends to increase the risk of civil conflict.
The Nigerian Army is only strong on paper.
The secret police should stop ignoring court orders to release people who are being held illegally.
Do you agree with the aforementioned criticism of Buhari's government?