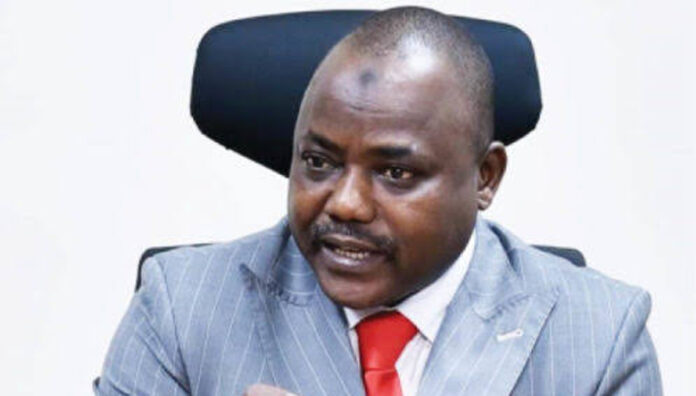 The Federal Government (FG) is looking forward to increasing its crude oil extraction capacity. Calling on marginal oil fields to help increase and grow the country's reserves, the Department of Petroleum Resources (DPR) disclosed that out of the 7,000 oil reserves that have been discovered in the country, only 1,700 of the reserves are currently producing crude oil, leaving 5,300 reserves in a state of 'yet-to-function'.
While maintaining that Nigeria has the capacity of producing three million barrels of crude each day, the DPR said measures were being put in place to produce oil from additional reserves in order to achieve the 40 billion barrels oil reserves target of the government.
Speaking with newsmen in Abuja, the Director/Chief Executive Officer, DPR, Auwalu Sarki said: "We identified all the discovered reserves. We have about 7,000 and we are producing from about 1,700 out of the 7,000 already discovered reservoirs.
"We took each of the producing reservoirs to see what kind of Enhance Oil Recovery that we need to put. So once we now put the EOR, that is secondary and tertiary recovery methods, technically we will grow the reserves.
"This is because those reserves are recoverable now and technically we will increase the production of the country.
"Remember we left over 40 million barrels fallow in 11 fields for 17 years. Now we have over 100 million which we want to grow within the next couple of months."
It would however be recalled that Nigeria was producing two million barrels of oil per day. But following a production cut recommendation from the Organisation of Petroleum Exporting Countries (OPEC), crude oil production in the country had now revolved around 1.4 million barrels per day.
What you should know
Nigeria just concluded a bidding round for marginal fields, allocating a total of 57 fields to about 80 aspiring Nigerian oil producers.
Marginal fields are small oil blocs that Nigeria allocates to indigenous oil companies to boost the country's oil production but also increase the participation of Nigerian businesses in the country's oil sector. The fields are considered too small by the international oil companies. The last marginal field bidding round was held in 2003/2004. Mr. Sarki commented that over 40 million barrels of oil were left "fallow" in 17 years.
The journey from allocation paper to oil will not be an easy one for the 80 new marginal field owners. The acreages have been allocated not to single companies but groups of unrelated bidding firms who have to find a way to work together. Some co-awardees from the 2003/2004 have had problems working together, contributing to the fact that only 30% of the fields allocated have been fully developed.
The cost of developing marginal fields can run into between $2 to $5 million dollars. Financiers will be looking for evidence that the joint owners of the newly awarded marginal fields have solid legal agreements on ownership and are also committed to a common strategy of raising funds and developing their assets.