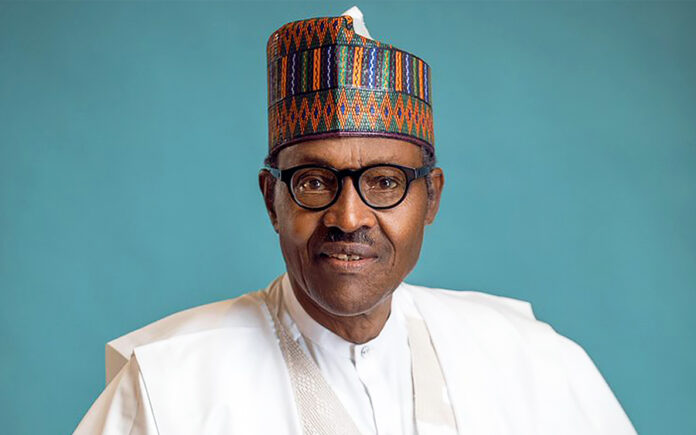 President of Nigeria, Muhammadu Buhari has said that the country should brace up for another recession under his administration.
While presenting the 2021 budget proposal to the National Assembly, he spoke against the background of a significant increase in deficit beyond the provisions of Fiscal Responsibility Act, following revenue pressures faced by the government.
He said "The Budget was prepared amid challenging global and domestic environment due to the persistent head winds from the corona pandemic;
"The resulting global economic recession, low oil prices and heightened global economic uncertainties have had important implications for our economy;
"The Nigeria economy is currently facing serious challenges, with the macroeconomic environment being significantly disrupted by the corona pandemic;
"Real Gross DOMESTIC Product, GDP, growth declined by 6.1 percent in the second quarter of 2020. This ended the three-year trend of positive, but modest, real GDP growth recorded since the second quarter of 2017;
"I am glad to note that, through our collective efforts our economy performed relatively better than that of many other developed and emerging economies;
"However, we are working assiduously to ensure a rapid recovery in 2021. We remain committed to implementing programmmes to lift 100million Nigerians out of poverty over the next 10 years;
"As skills' deficits limit employment opportunities in the formal economy, various skills' development programmes are being implemented simultaneously to address this problem frontally;
"For instance, the government is implementing the special the special public works programme to provide employment opportunities to774,000 youths across the 774 local government areas of Nigeria;
"We have also recently introduced the 75billion Nigeria youth investment fund, of which N25 billion have been provided in 2021 Budget;
"We thank all Nigerians, for your perseverance and continue support during these difficult times. We remain unwavering in our commitment to actualize our vision of a bright future for everyone."
Debt Obligations
Making reference to his commitment to the debt obligations, the president revealed that the government was bent on fulfilling the debt servicing obligations against the increase in debt burden and servicing -to-revenue-ratio.
He stated "We remain committed to meeting our debt service obligations. Hence, we have provisioned N3.12 trillion for this in 2021, representing an increase of 445.57 billion from N2.68 trillion in 2020;
"A total of N2.183 trillion has been set aside to service domestic debts while N940.89 billion has been provided for foreign debt service. N220 billion is provided for transfers to the Sinking Fund to pay off maturing bonds issued to local contractors and creditors.
Nigeria's Budgeted Figures
According to the budget of economic recovery and resilience, the ministry of defense has taken the lead with a proposed allocation of 840 billion, while police and education had 441.3billion and 554.10billion respectively.
In his presentation speech, the president said that the earmark for education ministry represents a 60 percent increase from 2020 budget.
Meanwhile, UNMASK NG learnt that the 2021 budget details which contained most parameters of the revised budget indicates that aggregate revenue of 5.84 trillion was projected to fund 10.81 trillion expenses.
Capital Expenditure
The Budget showed an aggregate of N3.85 trillion to be available for capital project in 2021 with 1.80 trillion for ministries , department and Agencies (MDA's) capital expenditure; N745billion for capital supplementation; N355billion for grants and Aided funded projects; N 20 billion for the family Homes Fund; 25billion for Nigeria youth investment fund; N336billion for government owned enterprises; N247billion for capital component of Statutory Transfers and 710billion for project funded by Multi lateral and Bi-lateral loans.
Shedding more light on the capital expenditure strategy, he said "At 29 percent of aggregate expenditure, the provision moves closer to this Administration's policy target of 30 percent;
"Capital expenditure in 2o21 remains focused on the completion of as many ongoing projects as possible, rather than the commencement of new ones. "We have also made efforts to ensure equity in the distribution of projects and programmes in the proposed budget;
"I will be providing the National assembly a list of some of the most critical projects that we must work collectively to ensure they receive adequate funding. Until projects reach completion, they do not deliver the dividends of democracy that Nigerians rightly deserve.
Citizen Hardships
Speaking on the major economic hardships that most Nigerians are facing as a result of economic policies which has been deteriorated by the impact of COVID19 pandemic, the president stated " I fully understand the difficulties many of our people are going through with the implementation of our reform agenda;
"However, the measures we are implementing are necessary for sustainable public finance, better allocation of our scarce resources and improved public service delivery;
"As we implement these reforms, social safety nets will be implemented to cushion the effects of the most vulnerable of our citizens as well as business owners;
"In furtherance of our inclusiveness agenda, the sum of N420billion has been provided to sustain the Social Investment Programme.N20 billion has also been set aside for the Family Homes Fund, our Social Housing Programmes;
"We have expanded our National Social Register, to include an additional one million Nigerians following the onset of Coronavirus.
"We recently introduced the N75billion Survival Fund Programme to support and protect business from potential vulnerabilities."
Having said all these, it is pertinent to know that under the regime of Muhammadu Buhari in 2016 Nigeria slipped into deep recession that lasted more than a year. The question remains, what should Nigerians expect this time around?