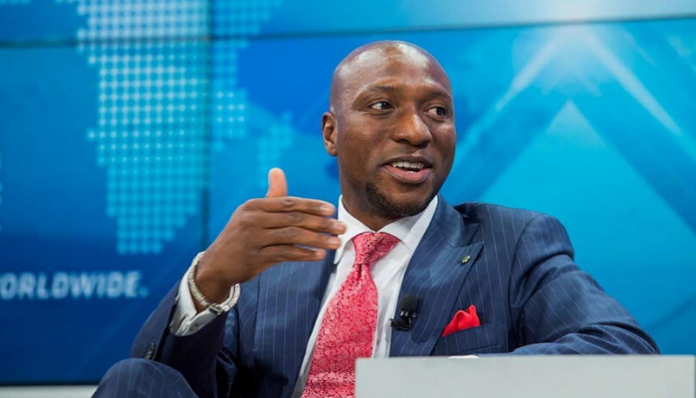 The Chief Executive Officer of the Nigerian Stock Exchange (NSE), Oscar Onyema has revealed how several policies of the Central Bank of Nigeria (CBN) saved the country's economy from a total meltdown as COVID-19 rages.
During a forum over the weekend, Onyema stated that the economy faced different challenges as a result of the pandemic, but according to him, the country has been able to fight through with the help of some measures taken by the apex bank to ensure that the effect of the pandemic is reduced.
While revealing that investors are responding to changes in policy as the economy is being revived, the NSE boss stated that some of the policies include -CBN policy that domestic institutional investors should stop taking part in the OMO market. Onyema noted that this policy has driven significant funds into the Nigerian Treasury Bills market, likewise the equity market.
Onyema stated that "Given the record, dividend yields that are available in the Nigerian market, and a strong fundamentals of a number of companies listed on the NSE, it makes sense, as investors try to balance, and rebalance their portfolios that they will look at equities."
He concluded that there were also some fiscal policies that support the market and therefore commend the effort of CBN in taking the right measures to tackle the pandemic.
COVID-19 and Nigeria's economic crunch
With many Nigerians made redundant in their workplaces by COVID-19, combined with lower volumes of oil export, Nigeria's economy contracted by 6.1% year on year in the second quarter of this year (2020).
As industries and companies began to shut down their businesses to curtail the spread of the infectious disease, 27% of Nigeria's labor force (over 21 million Nigerians) became unemployed. Also, going by the World Bank's prediction on Nigeria's economy, the most populous African country may plunge into her worst recession in the last 40 years.