Nollywood's multi-award-winning actor, Kunle Afolayan has revealed that he's one of the beneficiaries of the Central Bank of Nigeria's (CBN) Creative Industry Financing Initiative (CIFI), a loan scheme for entrepreneurs and investors in the country's information technology, and creative subsectors.
Afolayan, in a recently-held interview, said it was difficult to finance the loan due to the lingering COVID-19 in the country, adding that he started financing the loan from the first month it was secured despite the pandemic.
His words; "The intervention fund is a loan by the Central Bank, and it's called creative industry loan. So, we accessed the loan, and we managed to secure properties. We arranged to start developing because our rent had already due where we were. But the whole pandemic thing really set us back.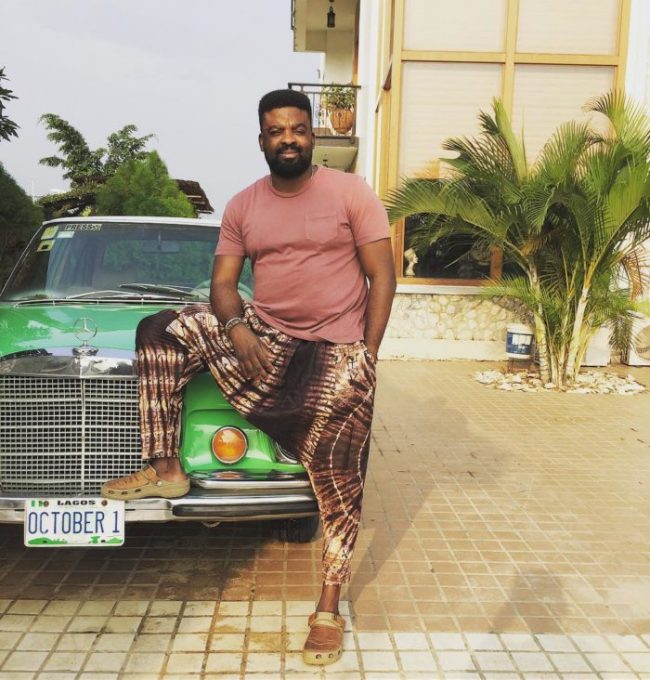 "We started paying interest from the end of the first month of accessing this loan, and there was no revenue coming in. And it's not a small amount of money. You can imagine paying 800,000 as just interest without the principal, and you aren't growing any revenue yet.
"I think a month after, there was a directive from the CBN that the loan should be reduced by a certain percentage, and the interest rate helped to some extent. But we are still not generating revenues, and we are still required to pay."
Here's what you should know
Recall that in May 2019, the apex bank collaborated with the Bankers' Committee, a move aimed at enabling investors and entrepreneurs in the IT and creative industry, to access credit facilities up to the tune of N500 million.
According to a circular seen by Unmask NG, the initiative was targeted at boosting job creation in Nigeria, particularly among the youths.
To be eligible for the loan, the CBN stated that interested candidates must have businesses in areas of the followings;
Fashion
Information Technology
Movie Production
Movie Distribution
Music and
Software Engineering Student Loan
Having satisfied the requirements of having a business in any of the areas highlighted above, interested applicants were then required to prepare a business plan or proposal on how much is needed for such a business.
How to obtain the CIFI loan – According to CBN, loans accessible through CIFI is in the tune of N500m. Breakdown of loans accessible are listed below
N3 million for Software Engineering Student
N30 million for Movie Production business
N500 million for Movie Distribution business
Cover your rental/service fees for Fashion and Information Technology business
Cover your training fees, equipment fees, and rental/service fees for Music business
Terms and conditions of loan request: In fufilment to its promise of a single digit interest rate, the CBN stated that loans can be accessed at any bank applicant's choice with a maximum interest rate of 9% per annum (all charges inclusive) on all loans.
Repayment plan and period: The repayment plan and period differ across business sectors from software engineer to fashion and Information Technology.
For Software Engineering Student Loan, it is a maximum of three years
For Movie Production and Distribution, it is a maximum of ten years
For Fashion, Information Technology (IT) and Music, it is a maximum of ten years