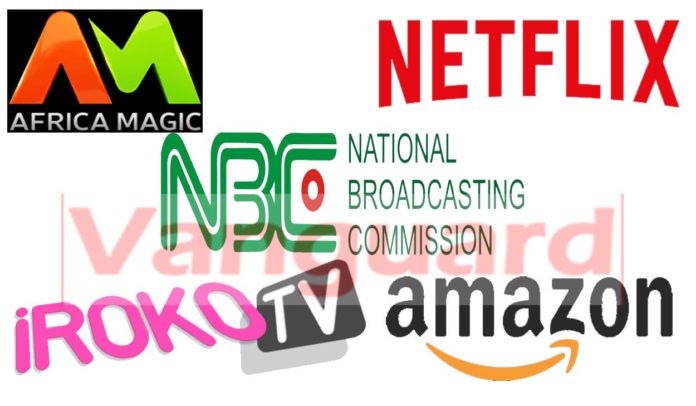 Nigeria's National Broadcasting Commission (NBC), has unveiled the revised version of its broadcast code. The new policy will prevent payTV and streaming portals from making movies exclusive, and compel them to sub-license contents at prices NBC will regulate.
Following the approval of President Muhammadu Buhari, distribution platforms will now be compelled to sub-license their contents to other broadcasters in Nigeria. This, the NBC believes, will create room for competition in Nigeria's movie industry.
Stakeholders' opinion on the new NBC code
Industry stakeholders in Nigeria, have expressed their dissatisfaction on the new code. According to them, it is more of a regression.
Amongst the many stakeholders who were not thrilled about the NBC code are -IrokoTV founder Jason Njoku, and filmmaker Judith Audu-Foght.
For Njoku, the regulation is a code that arose from the incompetence of dark forces and will kill the country's pay television industry.
The erudite investor, in a series of tweets, said certain provisions of the code, which prohibit exclusivity, compel content sub-licensing to competitors, and empower the NBC to determine sub-licensing fees will discourage investment in local content production.
According to him, Africa Magic, Filmhouse Cinema, Netflix, Irokotv, amongst other platforms will have no other option except to stop investing in local content.
Nigeria Broadcasting Commission (NBC), in making exclusivity illegal, compelling sub-licensing of content and regulating price is effectively turning private enterprise into state property.
"Interference distorts markets. If implemented, this 100% destroys Pay TV in Nigeria
"Under these proposed terms, it makes zero sense for @irokotv @ROK_DSTV @NetflixNaija @africamagictv @FilmhouseCinema @SilverbirdTV @SceneoneTV or any other platform or independent production house to invest in local content," Njoku wrote in the tweets.
On her part, Audi-Fought said the code is a big No for, as she charged everyone in the movie industry to speak against it.
Consequence of the revised NBC code on Nollywood
Unmask NG understands that Netflix, Africa Magic, amongst others, have invested heavily in the Nigerian movie-making industry. Producers and filmmakers have earned millions of naira from PayTV and streaming platforms, who bought their contents.
It is pertinent to note that, with this regulation, PayTV and streaming platforms, will be required to license their exclusive contents, which was bought at millions of naira or thousands of dollars, to other broadcast media in Nigeria for free.
More so, one of the reasons that this NBC code makes no business sense, is that Nigeria's creative industry has over the years been plagued with piracy and intellectual property infringement issues, which are yet to be dealt with. Now with this new code, daylight robbery of contents, and the audacity of criminality are poised to be on the rise.