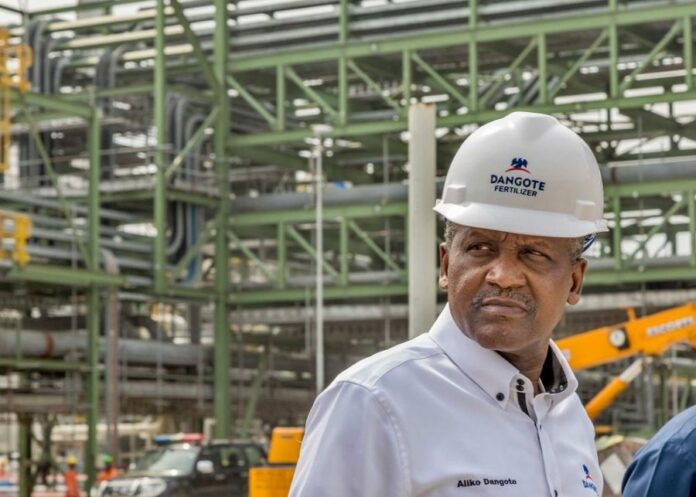 Dangote Cement has disclosed that it made N405.5 billion profit before tax for the nine months ended September 2021.
The N405.5 billion represents an increment to the N271.96 billion Dangote Cement recorded in the corresponding period of 2020.
Unmask NG understands that the cement company made this profit accomplishment in spite of how the raging COVID-19 pandemic disrupted the manufacturing sector.
For the period under review, while Dangote Cement recorded N1.02 trillion revenue, its group sales hit 22.2 million tonnes as the sales volume in Nigeria was 14.1 million tones.
In a statement in which this development was disclosed, Group Chief Executive Officer, Dangote Cement Plc, Michel Purchecos admitted that the company's management is pleased to report its performance for the first nine months of the year.
His words: "Group volumes for the nine months were up 15.4% compared to the first nine months of 2020. Given the strong rebound in Q3 2020 following the impact of COVID-19 in the first half of the year, volumes in Q3 2021 were slightly lower than Q3 2020, as anticipated though worsened by heavier rains.
"However, the overall growth trend continues, supported by our ability to meet the strong market demand across all our countries of operation. The economic performance and efficiency initiatives across the group enabled the offsetting of inflationary pressures on some of our cost lines.
"Our Nigerian business recorded volume growth of 18.7% in the 9M 2021 at 14.1 metric tonnes and despite operating in a complex, challenging, and fast-moving environment, Dangote Cement is consistently delivering superior profitability and returns to the shareholders"
Meanwhile, Unmask NG understands that Dangote Cement and MTN Nigeria are the two reigning quoted companies on the Nigeria Stock Exchange (NSE).
While the cement company makes up 30% of the total market capitalisation of the bourse with over N4.76 trillion, MTN Nigeria is the second-highest in market value with over N3.542 trillion.