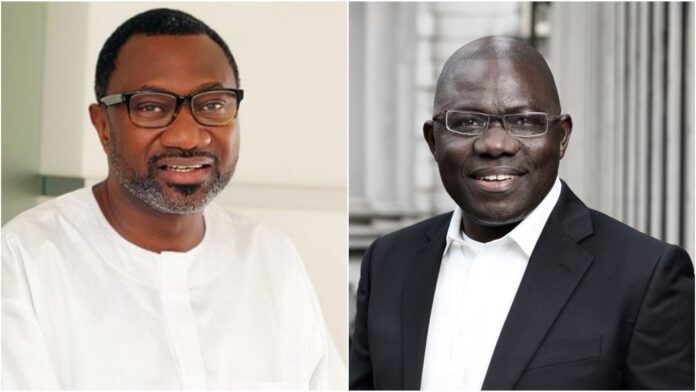 Remi Babalola, a formal chairman of FBN Holdings, has stated that corruption was why he resigned from his position in the company.
In his resignation letter to FBN Holdings, Babalola noted that he could no longer persevere the corruption in the company.
His resignation letter read: "I accepted the appointment as a non-executive director and chairman of the board of FBN Holdings PLC on April 30th 2021 as a national call to service, an opportunity to deploy my endowments to illuminate humanity.
"Since then, it has been a slug of herd work, sacrifices, and battles. Nonetheless, we were able to push through within the last few months to achieve the following corporate governance overhaul: Reinstated confidence in the brand; stalled value eroding, merge propositions; transferred registrars for transparency; introduced openness and due processes in all transactions; unveiled significant investors, as well as pushed for improved performance.
"However, with the rot, stench, and corruption in the system, it has been well-nigh impossible for me to break; and upon deep reflection and partial to my personal values, I write to formally resign my appointment as a non-executive director and chairman of the board of directors of FBN Holidays PLC, effective immediately.
"This should allow ample time for the institutions' shareholders to plan a smooth transaction through the next Annual General Meeting.
"I thank you for the opportunity to serve the bank and to contribute to the sustainability of the financial service sector of the Nigerian economy."
What you should know
Unmaskng.com understands that Babalola resigned from his position at FBN, just a few days after renowned billionaire Femi Otedola acquired an additional 2.5% shares to become the single largest shareholder in the company.
Prior to this time,  Otedola and his closest rival Tunde Hassan-Odukale had been slugging it out in a battle for influence and power in the financial institution.
It would be recalled that shortly after https://unmaskng.com/first-bank-finally-confirms-femi-otedola-as-its-largest-shareholder/Odetola's move was announced, Hassan-Odukale claimed 5.36% shareholding in the Holdco in what he called "cumulative equity stake" drawn from a combination of his direct, indirect, and related party shareholding in the group.
Days after, the board of FBN Holdings issued a letter to the Corporate Affairs Commission (CAC), notifying Hassan-Odukale's "5.36%" cumulative stake and other related details. The controversial aspect of his declaration, particularly his claim to 1.05% stake held by Leadway Pensure PFA, a company owned by Hassan-Odukale, attracted disapproval from the Nigerian Stock Exchange (NGX) and the National Pension Commission (NPC).
But with the 2.5% additional shares acquisition, Otedola has consolidated his status as the single biggest shareholder of FBN Holdings, placing him well ahead of his rival.