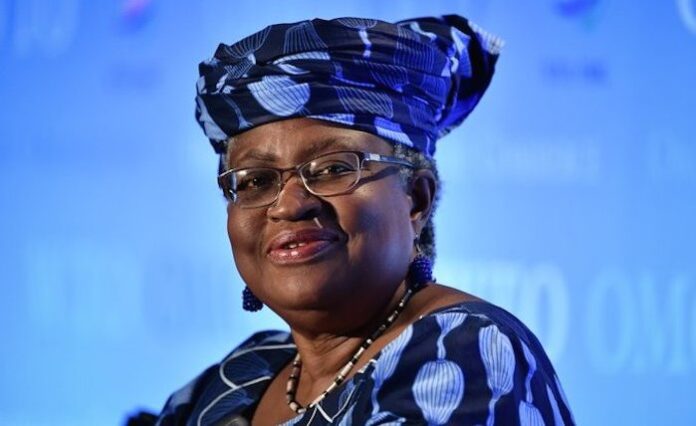 Ngozi Okonjo-Iweala, Nigeria's former Finance Minister, has been honoured as the Forbes Africa Person of the Year 2020.
It appears that Nigerians are now turning tables around on a global scale with their outstanding works. They have made Africa proud and earned respect for their names.
The likes of Akinwumi Adesina; President of the African Development Bank (AfDB), Ex-Governor of the Central Bank of Nigeria (CBN), Muhammad Sanusi II; African richest man, Aliko Dangote, have all in separate years bagged the same award.
Expressing her excitement after being awarded, Okonjo-Iweala commended the management of the magazine for the honour and recognition.
"Thrilled to be named Forbes Africa-CNBC '2020 African of the Year' following in the footsteps of my great brothers Paul Kagame and Akin Adesina. I am excited by the prestigious award," she stated in a statement.
While describing how Africans have motivated her, she stressed that " This award is for fellow Africans suffering the health and economic impact of #Covid19. The energy and resilience of Africans inspire me."
Okonjo-Iweala is jostling for the position of the Director-General (DG) of the World Trade Organisation (WTO) with South Korea's first female trade minister, Yoo Myung- hee.
With Myung-Lee being withdrawn in the final lap of the race, Okonjo-Iweala is poised to be the one to lead the trade organisation in the coming years.
Okonjo-Iweala has received numerous recognitions and awards, which include the followings:
One of the 50 Greatest World Leaders (Fortune, 2015)
Top 100 Most Influential People in the World (TIME, 2014)
Top 100 Global Thinkers (Foreign Policy, 2011 and 2012)
Top 100 Most Powerful Women in the World (Forbes, 2011, 2012, 2013 and 2014)
Top 3 Most Powerful Women in Africa (Forbes, 2012)
Top 10 Most Influential Women in Africa (Forbes, 2011)
Top 100 Women in the World (The Guardian, 2011)
Top 150 Women in the World (Newsweek, 2011)
Top 100 most inspiring people in the World Delivering for Girls and Women (Women Deliver, 2011)
Women's Economic Empowerment Award from WEConnect International (2017)