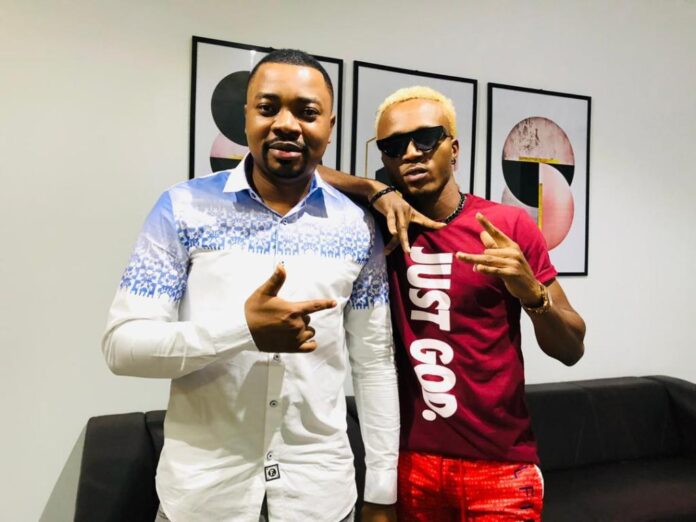 It appears that popular singer, kenedilichukwu Ijemba, otherwise known as Humblesmith, has settled his contract dispute with his former record label boss, Bob Kelly Ovie Williams.
Recall that some months ago, the singer took to his social media pages to announce his departure from N-Tyze Entertainment over alleged improper documentation, and mismanagement of funds by the company.
Following his departure from the record label, Ntyze Entertainment dragged the singer to court over breach of contract.
However, it came as a surprise when Humblesmith was seen attending the birthday party celebration of the CEO of N-Tyze Entertainment. He claimed that he and the music executive have agreed to forget about the unpleasant memories and move forward as they were more than just business partners.
His words: "N Tyze Entertainment isn't just a record label to me but family, Bob Kelly was a huge instrument in my stardom story and I'll continue to give him the accolades for that.
"There's time for everything and I feel now is the time when I take my story to the next level. I'm happy we were able to settle this peacefully, all glory to God almighty, what God can not do does not exist.
"Thank you so much to my NTyze Family and to Bob Kelly, I'm grateful. Big thanks to my team. You all should continue to watch out for Showboy because I have a lot in the bag for you guys."
While describing his working relationship with Humblesmith, Williams wished him success as he moves ahead in his music career.
Williams said: "Working with Humblesmith was a thrilling experience even though we had to disagree to agree a couple of times which is pretty normal in every working relationship.
"We all know getting into Stardom in the Nigerian entertainment industry isn't child's play but I am really happy we were able to achieve it together. I wish him success in his future endeavors; Show Boy to the World."