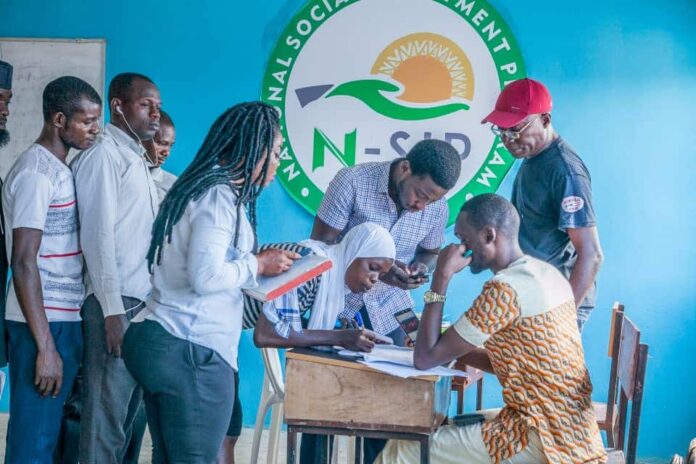 Some N-power Batch C beneficiaries have yet to be paid their stipends for the month of October 2021. This isn't supposed to be so, as funds have been disbursed to different Money Deposit Banks (DMBs) in the country since Monday, November 8.
However, if you are among the N-power Batch C beneficiaries that are yet to get paid, worry no further, as you will find how to address your challenges in this article.
Findings have it that the most common reason why some N-power Batch C beneficiaries have not been paid is that they have not successfully validated their account details.
In view of this, N-power Batch C beneficiaries are advised to make available your account details, as N-power put a call across to you or you still call N-power designated call lines via – 092203102, and 018888148.
For more information, visit the NASIMS self-service portal to check if your account is validated, or not.
Meanwhile, Unmask NG had previously reported that payment for October stipends have commenced, and N-power beneficiaries were assured that they would all be paid.
In a statement titled 'Payment of October stipend officially commences today 8th November, 2021', the National Social Investment Management System (NASIM), under which the empowerment scheme was floated advised beneficiaries to ensure that their bank details are correctly captured for payment purposes.
Read the full statement about the payment below
Dear Beneficiary,
PAYMENT OF OCTOBER STIPEND OFFICIALLY COMMENCES TODAY 8TH NOVEMBER, 2021.
Payment of October stipend has officially commenced lately today 8th November 2021 after the delay as encountered by beneficiaries.
While some Beneficiaries has begun receiving payment notification (alert) on their phones, others are still pending. You are enjoined to log in to your Nasims self-service portal and assess under payroll tab.
Based on Banks, some payment statuses are PENDING and will be processed in shortest possible time.
Above all, ensure your bank account details are correctly captured on your NASIMS dashboard to avoid not being paid.
Thank you!