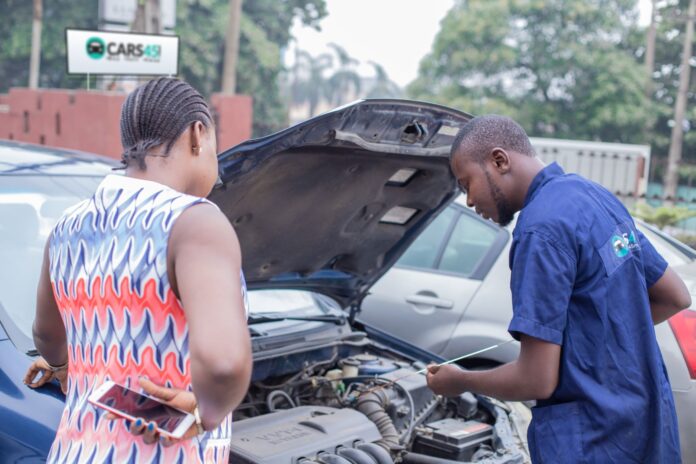 Jiji, one of the leading classified marketplace in Africa, now controls Cars45, a leading automotive trading platform in Nigeria, after concluding its acquisition in an undisclosed deal.
Explaining why the acquisition was pertinent to Jiji, the company's co-founder, Vladimir Mnogoletniy said it's looking for opportunities outside of the classifieds business.
"In terms of classifieds, we're looking at opportunities, but we are already a leader in Africa, so I think there's very limited space for whom to acquire. However, we're primarily interested in deals like Cars45, where we bring our leadership positions from classifieds and acquire very close business models that give us exposure to the transactional marketplace. So for us, a major interest will be to acquire adjacent business models," he explained in an interview with Techcrunch.
In the course of the chat, Mnogoletniy further pointed out that vehicle listing is the second most popular category on Jiji behind real estate. According to him, the platform's total listing is worth over $10 billion, with real estate standing at $7 billion and vehicles at $3 billion.
"We have leading positions in all markets we're present in and are definitely the classifieds leader in the region. Also, we are probably the largest e-commerce company in Africa by GMV," he added.
What Jiji's acquisition of Cars45 means
This acquisition will give Jiji an edge over its competitors as it concerns consolidating its position in the classifieds marketplace industry.
Jiji has over the years suffered criticism due to trust and safety concerns from users. But this acquisition will help to address that, as the platform will now offer a car buying and selling experience via a transactional marketplace model.
Jiji will also take advantage of Cars45's network of inspection centres to boost confidence in its offerings.
The acquisition will also enable Cars45 to grow the vehicles category.