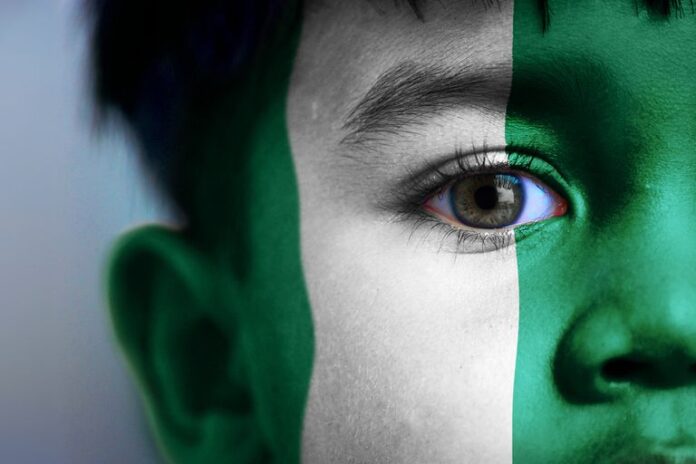 To an average Nigerian, there has not been a significant change since Nigeria gained her independence in 1960. What the West African citizenry has experienced over the decades is more of a double-sized economy.
As unbelievable as it may sound, the harsh reality is that Nigeria has since been battling many problems. And right from her inception, Nigeria's state of affairs can be said to have been the same; all the economic, political, and social problems that plagued the country at its existence remain unresolved.
Unarguably, the self-style African giant has many problems, but only a few of them are fundamentals; a dysfunctional socio-political structure, corruption, an unproductive economy, erratic power supply, and insecurity.
It is however pertinent to note that given her natural resources and her numerous economic potentials, Nigeria could do much better. But surprisingly, as many people have experienced over the years since Nigeria gained freedom from Britain in 1960, the West African country has been grappling with many problems without finding a lasting solution to it.
Dysfunctional socio-political structure
As Africa's most populous country, Nigeria ranks as one of the most influential countries on the continent. Since her independence, the West African nation can unarguably be said to have made progress as far as social infrastructures are concerned, but what can't be argued is the fact that poor governance has given rooms to much of the problems the citizenry has since been struggling with over the past years.
While Newsrand understands that the problems are hardly unique in the developing world, it is noteworthy to state that Nigeria's travails are indisputably exceptional in scope and continuum. Mass poverty, economic stagnation, endemic corruption, political instability, weak institutions,
and social conflict can be found in many countries, may not be particular for Nigeria alone, but the scale of Nigeria's developmental failure places the country in sharper relief.
In Nigeria, both past and incumbent governments have exercised a modicum of good governance. During the last three decades, Nigeria has generated trillions of US dollars across different channels, much of which has accrued revenue to the federal government. Many of
the country's leaders (if not all), who have professed aspirations for development during their election campaigns, have spent prodigiously on infrastructure, and social services. Yet, central authorities have been battling to provide stable governance in the sense of effective legitimate rule and essential public goods.
From what has been witnessed over the 60 years that Nigeria has been existing, it won't be erroneous to assert that the basis of political community (the idea of Nigeria) is fiercely contested.
Corruption
In Nigeria, corruption has spread astronomically into all spheres of life in Nigeria. The rate of corruption is progressively increasing with an upsurge in the number of cases where public offices have become an instrument for the enrichment of members of political elites.
From independence inception to date, political corruption and its attendant problems in forms of vote buying, election rigging and manipulation, outright embezzlement by politicians have negatively affected the lives of Nigerians.
This unpleasant situation has however led to increased political apathy and distrust in the country's fledgling democratic ideals. Relevant stakeholders in government have since been exploring corruption by diverting public funds for self interest. Monies meant for infrastructural development of the society are misappropriated and embezzled.
Unproductive economy
Considering her population, Nigeria is a country that operates the largest economy in Africa. Since the West African country gained independence, she has been dependent on revenues from oil to survive.
Sadly, Nigeria has since been struggling with an unsteady revenue flow, in which the government has over time attempted to counter by borrowing from international bodies, introducing various austerity measures, or doing both at the same time. And due to the increasing debt burden, an ever-increasing share of the national budget is being deployed for debt servicing, which, corruption dominating government operations, meant that a larger part of Nigeria's income often ended in public servants' accounts.
Erratic power supply
The issue of erratic power supply is as old as the country itself. Lack of accessibility to reliable, quality and affordable power has been problematic for the citizenry. The issue of epileptic power supply in Nigeria has been a major concern, not just to members of the public, but also to the Federal Government and the companies that operate under various sectors.
With the intention of addressing the issue of electrical power crisis and improving the reliability of the electrical power system, the Nigerian government have, at one time or the order, had to
merge Electricity Corporation of Nigeria (ECN) and Niger Delta Authority (NDA) to National Electric Power Authority (NEPA); change NEPA's nomenclature to Power Holding Company of Nigeria (PHCN), focusing mainly on restructuring; privatize and split PHCH into 18 companies in 2012.
These efforts should ordinarily translate to significant change and stable power supply for public delight. However, records obtained so far have shown that all of these have had little or no positive impact on availability of electricity which is of utmost concern to consumers.
Insecurity
The administrations that have ruled Nigeria have witnessed unprecedented series of agitations in the forms of kidnapping and abduction, armed robberies, bombing, and carnages of all forms and magnitude.
Of these agitations, the most dastard so far is the activities of Boko Haram, a jihadist terrorist organization. With its emergence in 2002, the insecurity situation in Nigeria has taken a complex dimension.
Aside from Boko Haram, bandits have also been unleashing mayhem across the country.
With the frequency and intensity of deadly attacks and carnages, insecurity in Nigeria cuts across cities, towns and villages, such that there is hardly anywhere to run to for cover. Lives and properties are not safe for urban dwellers as well as for the rural dwellers. People live in apprehension almost every day.