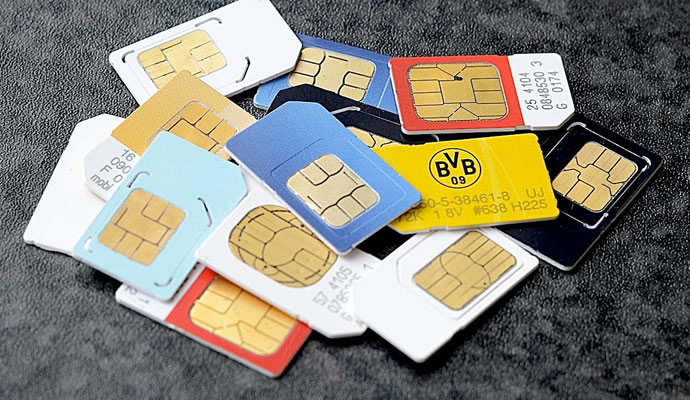 Following the decision of the Nigerian Communications Commissions(NCC) to suspend the sale and activation of new SIM cards,  it appears that Nigerians have frown against the development as they expressed their concern in separate views.
Recall that the Minister of Communication and Digital Economy, Isa Pantami, gave a directive to immediately suspend the sale and activation of new SIM cards in order to allow another audit of the Subscriber Registration Database.
According to him, the directive was to ensure that operators complied with quality standards and requirements of SIM registration.
While some stakeholders commended the effort of the regulators, some Nigerians have ruled against the development stating that the regulator did not consider the effect of such action on small businesses and upcoming businesses that would need an assigned phone number.
Corroborating the development, the President, Association of Telecommunications Companies of Nigeria, Ikechukwu Nnamani, said that the suspension was temporary and would not affect network operators.
He said: "There has been evidence that kidnappers use pre-registered SIM cards that did not go through the traditional Know-Your-Customer registration process. What is going on is an attempt to ensure the right processes are in place, The regulator is trying to ensure there were no pre-registered SIM cards in circulation use to commit fraud and other crimes"
Also, the Chairman, Association of Licensed Telecommunications Operators of Nigeria, Gbenga Adebayo, stressed that the mobile network is following the directive of the commission.
However One, Eze Victor Uwaezuoke, on Facebook,who ruled out the suspension said the directive would affect new businesses that planned to have a dedicated mobile number.
He said:"So if there's business that has just been registered and needs a dedicated line, they would have to wait for you to audit firstly. Does bank audit cease issuance of new accounts?
In the same vein, another Nigerian identified as NextChallenge stated that there was no need to suspend SIM registration process in order to carry out an audit.
He said: "Why must this government choose hard impact instead of intelligence in dealing with simple issues? Audit should be a continuous."
Subscriber Registration Database audit, a welcome development?
Asides from the fact that the audit would help to centralize the achievement of the SIM Card registration exercise, it will also ensure strict adherence to set quality standards and requirements by mobile network operators.