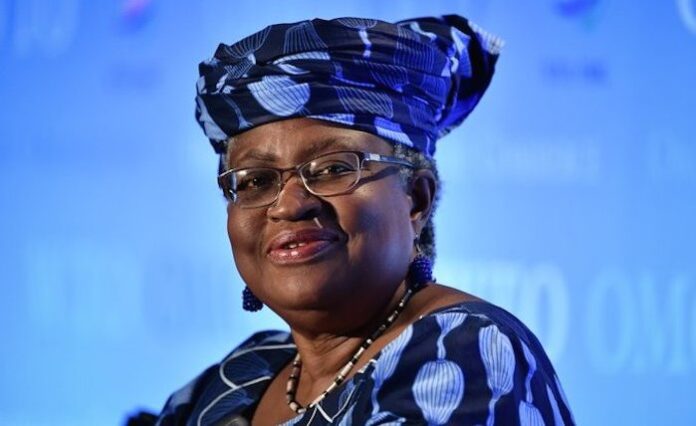 It appears that South Korea have agreed to withdraw its candidate from the WTO DG race thereby paving way for Nigeria's candidate, Ngozi Okonjo-Iweala to be crowned the new Director-General of the global trade body.
To this effect, South Korea will announce its decision to withdraw Myung-hee in the coming days to enable the WTO's General Council to appoint Okonjo-Iweala.
In the same vein, South korea had also relayed its decision to the United states which had been defending Myung-hee
Recall that Okonjo-Iweala was jostling the position with South Korea's first female trade minister, Yoo Myung- hee, but the nomination was moved forward after the U.S voiced opposition to her appointment.
The US complained that the WTO's election rules were flawed because they did not allow governments to register a negative view of a particular candidate.
Surprisingly, the American objection prompted an uproar from the delegates of more than two dozen governments and international organizations seated in the room, with European allies, China, Canada, Latin American and African states all rallying against the US.
In the same vein, dozens of governments swiftly spoke out against the U.S saying Washington was trying to obstruct and weaken the global-trade regulator.
While addressing the house, the WTO spokesman, Keith Rockwell then announced that the organization would go ahead with a meeting November 9 to pick a new leader. If necessary, as a last resort, a vote would be held to pick a leader although it would break the precedent of selecting the WTO chief by consensus.
The General Council meeting scheduled for November 9, was later postponed following the restrictions on meetings by Geneva Canton in the face of the sudden rise in COVID-19 confirmed cases.
A new date has been scheduled to take place on December 17 although it is not clear if the meeting would take place.
Automatically, Nigeria's Okonjo-Iweala is set to steer the WTO's wheel on the serious trade challenges of a global health crisis.