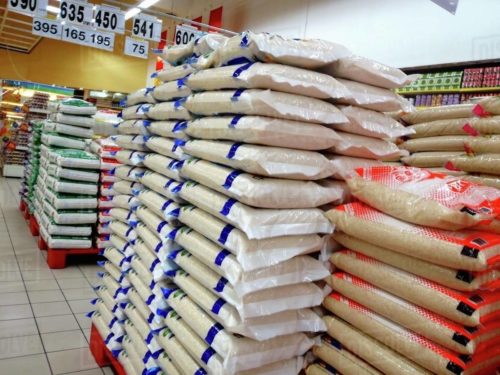 Rice farmers under the auspices of the Rice Farmers Association of Nigeria (RIFAN) have moved to address the high prices of rice in the country.
RIFAN disclosed that the unveiling of the one million bags of rice paddy piled up as pyramids in Abuja would see to the crash of rice prices, which have increased significantly in recent years.
The food staple pyramid scheme is a collaboration between the Central Bank of Nigeria (CBN) and RIFAN.
Amongst other things, the rice from the pyramid would be shared with the farmers for onward processing, and then will be subsequently sold at discounted prices to the public, the Chairman, Pyramid Sub Committee of RIFAN, Shehu Muazu stated.
Speaking during the unveiling of the programme, Muazu said that the project would further affirm the possibility of local food production and sufficiency.
He said the project is anchored on mutual trust and agreement with the rice millers that they would sell to Nigerians at a reduced price.
"Muazu said, "Although, we cannot talk of price in isolation as far as prices all over the world are concerned because all over the world prices of food have gone up.
"But the good news is that rice will remain the cheapest commodity as far as food is concerned due to the success recorded through the scheme.''
What you should know
Since the assumption of office in 2015, President Muhammadu Buhari-led's government has made agriculture its priority as it strives to tackle the economic downturn and dwindling revenue from oil through investment in agriculture. The anchor borrower programme is one of the initiatives put in place to resuscitate a moribund agriculture sector and its value chain while also nudging a largely indifferent and disenchanted populace back to the sector.
The rice pyramid project, which has been described as the largest in the world, is an offshoot of the CBN's Anchor Borrowers Programme (ABP).
According to CBN, since its inauguration in November 2015, the ABP had increased the average yield of rice per hectare from 1.8 metric tonnes to five metric tonnes, while discouraging importation of the commodity.