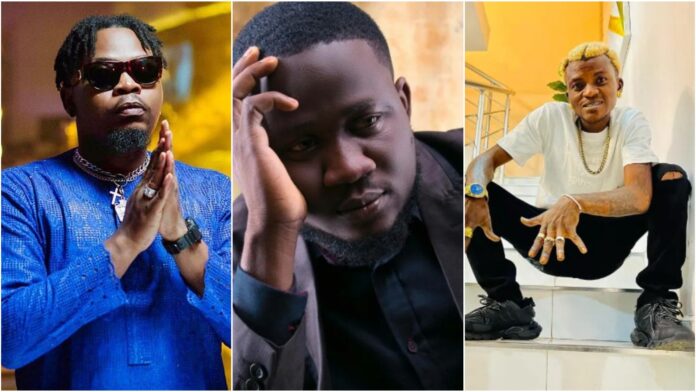 Singer Portable has credited popular rapper Olamide as the one bankrolling him.
In an interview with Jahbless where he made this known, the Zazoo Zeh crooner said the YBNL boss has been instrumental in his rise to stardom.
According to him, even though renowned show promoter Kogbagidi has been helpful to him, Olamide has been more useful to him.
Portable said contrary to popular opinion that Kogbagidi was his sponsor, Olamide has committed his financial resources more to augment his music career growth, such that he paid for the production fee of their 2021 hit singer, and the music video directorial cost.
The father of two further revealed that while the rapper succinctly tutored him on what music business entails, it was through the latter's affluence in the music industry that he met other key players,
Portable, therefore, expressed gratitude to Olamide, saying he owed his ascendancy in the music industry to the indigenous lyricist.
Speaking on how he met Kogbagidi, he said he met Kogbagidi through dancer Poco Lee after he saw his freestyle on his friend's blog and shared it on his page.
Portable also cleared the air on the identity of Kogbagidi, which he sang about in his song.
According to him, there are two Kogbagidi in his life. He said there's one whom he has known for a long and praised in Zazoo Zeh, and there is another one, who is the renowned promoter.
Portable said the one he praised in his song is very rich and has always been financially supportive to him, adding that the assistance he has rendered to him and the love he has shown him over the year spurred him to sing about him to high heavens at any given opportunity.
The hit single, Zazoo Zeh, was released last year featuring Poco Lee alongside Olamide. The song, which became an instant hit as it enjoyed massive airplay on radio and TV stations, flung Portable into the limelight and cemented his place in the highly competitive Nigerian music industry.