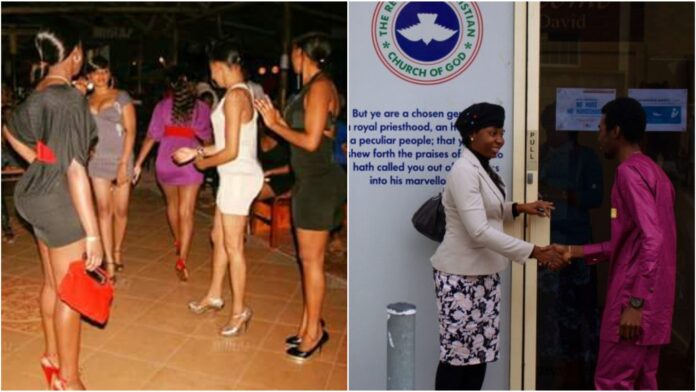 Some days ago, the Redeemed Christian Church of God (RCCG) dating site started to trend on social media, stirring a debate among users.
Confirming the news, a source familiar with the matter, who didn't grant permission to include his name in this report, told Unmaskng.com that the City of David Parish, which is a branch of RCCG situated at the Victoria Island area of Lagos State, launched the dating site to help single Christians in the country.
Idowu IIluyomade, the parish's pastor, had charged members of the church to be expressive with each other, especially as it relates to exploring romantic affairs for marital journeys.
This publication understands that the web address of the RCCG dating site is – connectnow.com.ng, and it serves as a meeting ground, where Christian men and women begin their courtships.
"Every registrant must conduct his or her own independent background check before connecting with another registrant on this platform.
"The Redeemed Christian Church of God, City of David Parish, makes no representation or warranty and expressly disclaims any and all liability concerning damages sustained by any registrant as a result of connecting with anyone on this platform," a report quoted the church authority as saying.
From roadsides to dating platforms
For Isaac Onome, a clubber, sex workers have now devised means to up their games for profitable, pride, and convenient purposes. "Unlike before that you can easily see a large number of sex-workers on the roadsides, that is not the case anymore. For instance, Allen-Avenue used to be very bubbling in the late hours, especially with sex workers that you would find in every corner of that axis. But now, they are not much going to that area to seek for clients that would want their services," he stated.
Corroborating Onome's point, Damilare Famuyiwa, a lifestyle journalist, said considering the increase in the number of sex workers that have migrated to dating platforms, the number of courtesans on the streets has significantly dropped. In his words: "Since they discovered that they could offer sex at better prices online, most of them started signing up on dating platforms and profile themselves as someone that offers hookup services."
Sharing her thought on this matter, Ruth Osoma revealed that aside from dating platforms, gone are the days when ladies were shy about trading sex. According to her, "ladies are now offering sex for money, and it's so common now. Usually, one should go on dating platforms to find love. Now, it's not advisable considering the increasing number of sex workers online."
Upshot
The issue of sex-workers flooding dating platforms to trade their bodies is not only peculiar to Nigeria but a global challenge. Three years ago, BuzzFeedNews reported that sex workers in Europe and America lost their accounts over the breaching of the app's terms and conditions, which expressively frowns against commercialising romantic affairs.
However, one would think that the leadership of RCCG is in known as it relates to how sex workers now prefer to seek clients online. But as it is, it's either the church has designed a solution to tackle that considering the fact that it would be a dent in the church's image, or it is unaware of what the dating platform could turn out to be.
Whichever way, our fingers are crossed, at least for now.