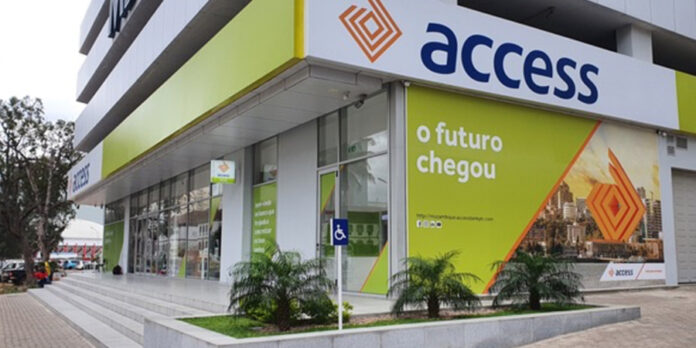 Access Bank and five others have been enlisted for the Special Public Works (SPW) programme, which will commence on Tuesday, January 5, 2020.
The other financial institutions are –Zenith, Fidelity, FCMB, UBA, and Heritage banks.
While disclosing this during a recently-held interview, Festus Keyamo, the Minister of State for Labour and Employment, said beneficiaries of the programme will only be paid only through their bank accounts using their Bank Verification Numbers (BVN) to avoid fraud and double payment.
Keyamo further revealed that the enlisted banks have successfully opened special accounts and captured the biometrics of successful applicants for the job.
"The clear directive of Mr. President to me was that to ensure a fraud-free process, we should ensure that there is a clear audit trail of all payments made to all beneficiaries and as such, we needed to engage selected banks who can share data with us and we needed to open special accountants for all participants in such a way that there will be an audit trail of all payments made through these selected banks," he explained.
What you should know
The programme was established under the National Directorate of Employment (NDE) by SWP, to identify and exploit employment opportunities that abound in the public works sector by organizing the skilled, semi-skilled, and unskilled persons that are unemployed to carry out utility, environmental, infrastructural development and sanitation works.
Under the programme, artisans (beneficiaries), will do public works for three months for N20,000 per month.
The 774,000 jobs which were scheduled to take off on Sunday, November 1, 2020, after been shifted from Thursday, October 1, 2020, will now kick-off, will now kick-off on Tuesday, January 5, 2020.
Announcing the new date of the programme, Festus Keyamo, the Minister of State for Labour and Employment, said: "We have taken a firm decision to begin on January 5, 2021, but I am going to make an official announcement after FEC on Wednesday. We had a few hiccups in December but we have taken a decision to begin January 5 which is a Tuesday.
"The programme will run from January to March 2021 which is a pure dry season. So, we are ready. All the obstacles have been removed."
But here's our sentiment…
If the SPW's 774,000 jobs programme is the best way or option to tackle Nigeria's alarming unemployment rate, then, the President Muhammadu Buhari-led government's ineptitude to address the country's lingering economic challenges has again been brought to fore.
Recall that about 21,764,614 (21.7 million) Nigerians remain unemployed, according to data released by the National Bureau of Statistics (NBS).