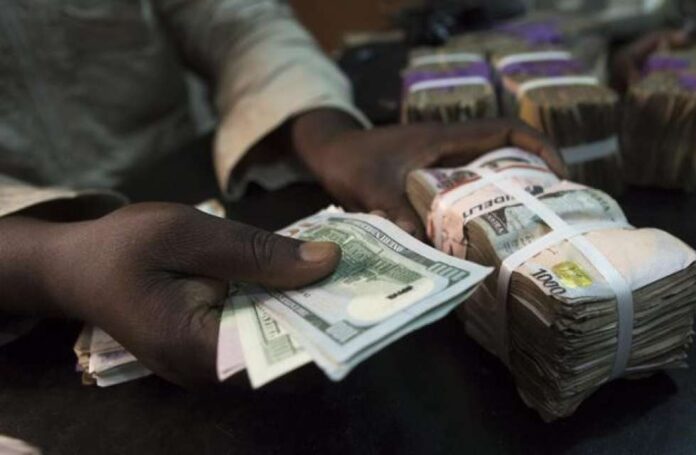 Dollar to naira again traded on Friday, October 22, 2021, and activities in the foreign exchange (forex) market, saw the Nigerian local currency exchanged for N414.10 per $1 at the Investors & Exporters FX window ( I&E FX Window), where the currency officially trades.
According to the data seen by Unmask NG on FMDQ security exchange website, dollar to naira was N414.10, a plunge compared to the N415.07 it was a day before (Thursday, October 21).
How much is dollar to naira at the black market
It is pertinent to note that the Central Bank of Nigeria (CBN) does not recognise this parallel market (black market). Therefore, it has advises people against patronising the Bureau De Change (BDC) operators.
But for your knowledge sake, Unmask NG confirms that dollar to naira traded at N570.
Meanwhile, Nigeria's foreign reserve gained $566.45 million on Monday, October 18, 2021 to close at $40.39 billion compared to $39.82 billion recorded as of the previous day. The latest increase represents a 1.42% increase in the country's foreign reserve.
The nation's foreign reserve has gained $3.6 billion so far in October, higher than the $2.76 billion gain recorded in the month of September 2021, while the recent increase puts the year-to-date gain at $5.01 billion.
Nigeria's foreign reserve position has now crossed the $40 billion mark, indicating more firepower to meet up with pent-up obligations as a result of the covid lockdown in the previous year. It is worth noting that the positive movement in the country's foreign reserve came on the back of the $4 billion raised through Eurobond and the bullish trend in the global crude oil market.