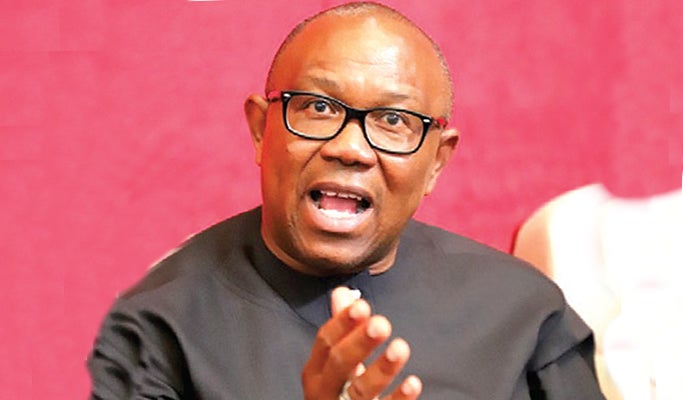 Former Fidelity Bank Boss, Peter Obi has advised the Federal Government on ways to move the country out of economic recession.
Obi dished out the advice via his Twitter page, where he stated that the President Muhammadu Buhari-led government needs to change the economy from a wasteful consumption-based to a productive economy, in order to exit the recent recession which will be the second in five years.
"For Nigeria to pull itself out of this economic recession, the 2nd in the last 5 years, there's a compelling need to cut the pork out of the budget and expenditure at all levels of government and redirect the economy from a wasteful consumption-based one to a productive economy," he stated.
Recall that on Saturday, November 21, 2020, the National Bureau of Statistics (NBS) disclosed that Nigeria had plunged into another recession, after her GDP was contracted by 3.62% in the third quarter of the year.
With this development, Nigeria experienced her second recession under Buhari, and the worst in almost four decades.
The last time Nigeria suffered a recession was in 2016, where global crude oil prices dropped, resulting in forex reserves also dropping.
Subsequently, the inability of past leaders to provide the enabling environment for a strong industrial sector, investment opportunities were few. This, in turn, caused a fall in the production of goods and services which is a major component of the GDP.
What you should know
The recession Nigeria plunged into didn't come as a surprise, as the country's economy was stalled for months due to the raging COVID-19 pandemic.
Recall that when Nigerian confirmed her index case of COVID-19 in late February 2020, major sectors of the economy, including oil and aviation, were shut to businesses, a development that had a tolling effect on the country's economy.