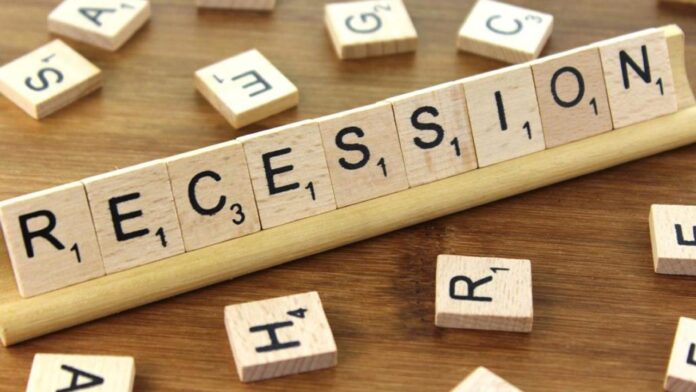 Economic experts have advised the Federal government to advance economic diversification in other to exit the current recession.
With the decline of economic activities in the country, economic experts including Prof. Ndubisi Nwokoma, the Director, Centre for Economic Policy Analysis and Research (CEPAR), University of Lagos, David Adonri, the Vice Chairman of Highcap Securities amongst others have in separate interviews expressed confidence that Nigeria can easily shake off the current Economic recession.
According to the experts, the federal government must address prevailing crisis facing the nation's economy before tackling the recession.
Nwokoma, CEPAR Director, said: "For Nigeria to rebound from this crisis and challenges, government needs to frontally address the persisting challenges bedevilling the economy, ranging from insecurity, uncertainty and poor budget management.
"Nigeria entering into another recession, the third one in history did not really come as a surprise. The signs were there all along with the negative GDP growth rate in the second quarter of 2020, and the subsequent poor economic performance that followed in the year.

"This was exacerbated by the lockdown effects of the COVID-19 pandemic. The implications for the economy are that the macroeconomic indicators may further worsen with fiscal sustainability becoming a serious challenge."
He also advised the government to consider opening the land borders, but with some laid down rules so as to prevent an inflow of contraband and substandard products.
Similarly, the Vice Chairman of Highcap Securities, David Adonri, pointed out the signs of weakness in the economy. He maintained that those signs were clearly in Nigeria before the emergence of COVID-19 in February 2020.
 "Nigeria's GDP contracted by -3.36% and simultaneously, the Inflation rate rose to 13.75% in the third quarter (Q3) of 2020. That GDP growth rate is negative in Q3, heralding a recession is not surprising. IMF's forecast for GDP growth rate at year-end is -5.4 per cent.
 
"Inflation rate has risen in Nigeria for fourteen straight months, moving steadily from 11.02 per cent in August 2019 to 14.23 per cent in October 2020. It is expected to reach 15 per cent in December 2020 according to the forecast made in recent Nigeria Economic Sustainability Plan (NESP)."
 
However, he suggested that the federal government should take a step back at the Nigeria's economic from primary products export and manufactured goods import dependence in other to experience economic growth and development.