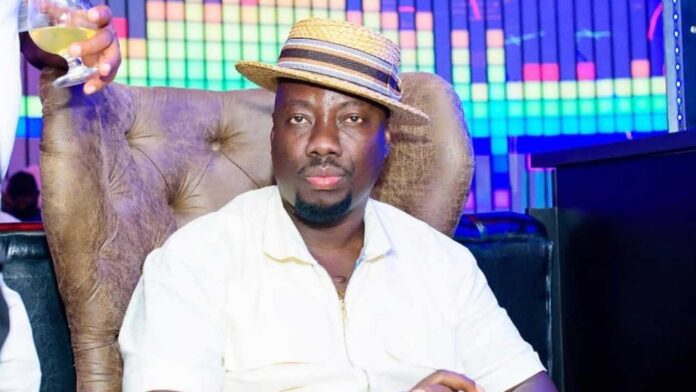 An emerging piece of information has uncovered how a lady, who's simply identified as Susan, died at Obi Cubana's club Hustle and Bustle in the Aminu Kano Crescent area of Wuse, Abuja.
Hustle and Bustle is a club co-owned by popular socialite Obi Cubana
A Twitter user, @KhalidOshoke, took to his timeline and detailed the whole incident.
In a series of tweets seen by Unmask NG, it was disclosed there-in that Susan was electrocuted and she died at the Obi Cubana's club premises.
According to the Twitter user, the management of the club was so negligent, such that it failed to accompany Susan to the hospital and report the matter to the police.
The tweets read: "My friend called me to tell me that his sister died at Hustle and Bustle early this morning. I quickly drove to the premises and I met my friend, friends of the deceased, and employees of the Hustle and Bustle at the venue.
"My friend and his people have been at Hustle and Bustle since morning demanding CCTV footage so at least we can know the events that led to her demise. The most astonishing aspect of all this is the fact that the employees keep saying that the manager is the only one with access to the footage and the manager is sleeping.
"My friend's sister died on the premises and the manager is sleeping; we are still here waiting for him to wake up from his beauty sleep."
Although, the Twitter user later disclosed that the deceased's family had been granted access to the CCTV footage, and the matter had been reported to the police.
"Manager is finally here and we've seen the footage and she was obviously electrocuted by one of the metals on the floor.
"We're all gathered at the police station and the management of Hustle and Bustle sent their facility manager to represent them. Not only did they not report the case, they didn't accompany the deceased who died on their premises to the hospital. It took the manager seven hours to respond," he wrote.
Meanwhile, prior to these tweets, Obi Cubana had taken to his social media pages, to announce that his Abuja club would be shut down over the death of one of his clients.
At the time he made the posts, the Anambra-born socialite did not disclose the circumstances that led to the client's death, but only said the business would not continue at the club, at least for now.