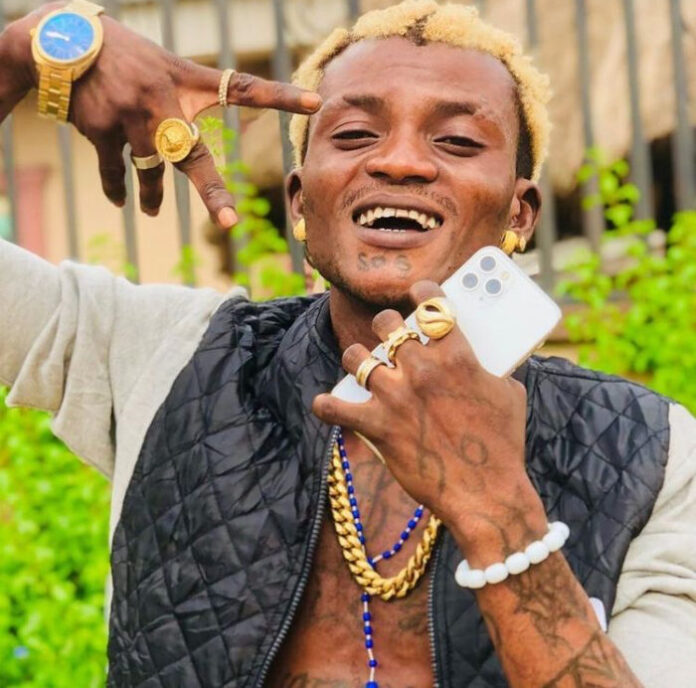 Popular singer Okikiola Habeeb, otherwise known as portable, has revealed that he has no less than 400 released songs that are available for downloads and streaming.
The Zazoo Zeh crooner made the disclosure during an interview with Jahbless, saying he's been doing music for nearly a decade.
While revealing that his hit single -Zazoo Zeh was just a freestyle, Portable said the over 400 songs he released are what he had before he became famous.
Unmaskng.com understands that Portable's career is arguable characterised by controversies.
Speaking on the controversy that surrounded the ownership of Zazoo zeh and his claim that popular dancer Poco Lee wanted to lay claim to its ownership, Portable said he was the rightful owner of the song.
Portable added that he was surprised when the artwork of the song gave prominence to Poco Lee, instead of him.
He noted that having sensed a foul play, he called the attention of popular show promoter Kogbagidi, who was also his benefactor and he expressed he's uncomfortable with the situation.
The music star said even though Kogbagidi allayed his fears and promised him his concerns would be addressed, he didn't discuss anything with Portable; that's what led to his calling out of Poco Lee for copyright theft.
When asked if he has the intention to pursue an academic career, Portable explained that he has long decided to quit school, as music has more potency to quickly get him out of poverty.