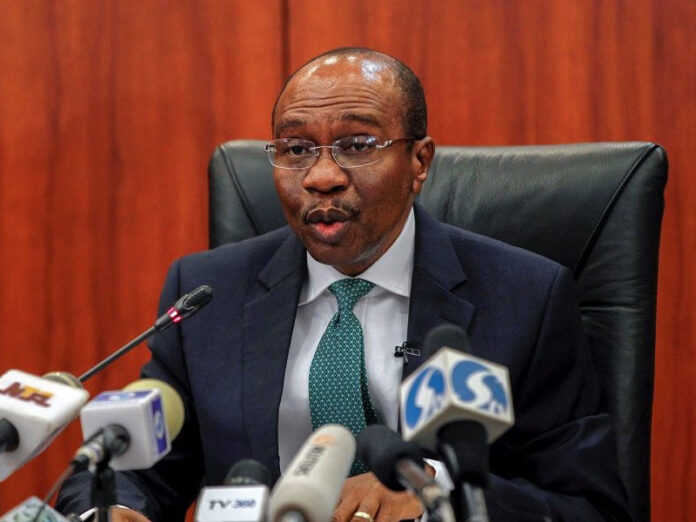 The Central Bank of Nigeria (CBN) governor, Godwin Emefiele, said the intervention of the apex bank has led to a huge reduction in imported rice from Thailand.
Emefiele made this known on Tuesday when he spoke at the unveiling of the FCT mega rice pyramids under the RIFAN-CBN Anchor Borrowers' Programme.
Emefiele said rice exportation from Thailand to Nigeria as at 2014 stood at 1.3 million metric tons but has not reduced to just 58,000 metric tons at the end of 2021.
Emefiele said the drastic fall in importation was made possible by CBN's intervention through its Anchor Borrowers' Programme (ABP) which began in November 2015.
The CBN Governor disclosed that ABP has also revived and boosted the economy in the countryside and has built a sustainable framework for financing smallholder farmers in Nigeria.
He noted that the initiative has created an ecosystem among all the agricultural value chain and these connections can be better utilized through cooperation among all stakeholders.
Emefiele added, "We are delighted that these efforts have yielded fruits in not just increasing the availability of rice, but also in moderating prices, reducing imports and increasing job creation in the country. For example, Thailand alone exported 1.3 million metric tons of rice to Nigeria in 2014."
The CBN Governor said aside from boosting the country's national output from about 5.4 million metric tons in 2015 to over 9 million metric tons in 2021, the programme has also significantly improved the productivity per hectare of the smallholder farmer from about 2.4 metric tons per hectare in 2015 to between about 5 metric tons per ha in 2021."
What you should know
Since the assumption of office in 2015, President Muhammadu Buhari-led's government has made agriculture its priority as it strives to tackle the economic downturn and dwindling revenue from oil through investment in agriculture. The anchor borrower programme is one of the initiatives put in place to resuscitate a moribund agriculture sector and its value chain while also nudging a largely indifferent and disenchanted populace back to the sector.
The rice pyramid project, which has been described as the largest in the world, is an offshoot of the CBN's Anchor Borrowers Programme (ABP).
According to CBN, since its inauguration in November 2015, the ABP had increased the average yield of rice per hectare from 1.8 metric tonnes to five metric tonnes, while discouraging importation of the commodity.