Nigerian-Hollywood producer, Greg Osayande-Aghaze has advised President Muhammadu Buhari to take advantage of the Nollywood industry to boost the country's revenue.
In a recently-held interview, the highly revered filmmaker admitted that Nollywood has potentials, and the Buhari-led government should explore these potentials to create jobs and leverage the economy, which he said has taken a nosedive.
While advising the Nigerian government to invest in film village, studio, and other infrastructures that will add value to filmmaking in the country, Osayande-Aghaze noted that for a country like Nigeria with many potentials to fully be relying solely on oil for survival is worrisome.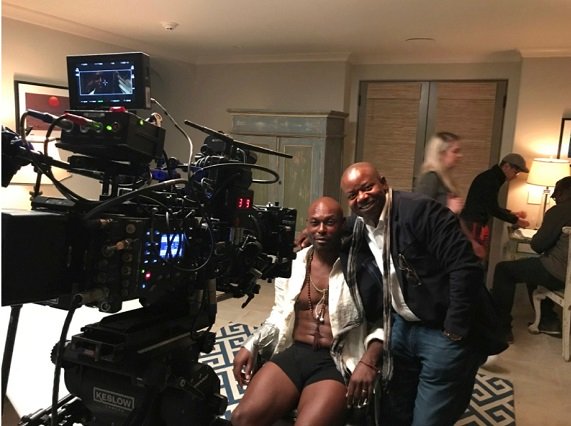 His words; "There is no limit to the growth of Nollywood. Apart from the thousands of jobs that the industry has already created, Nollywood also has the potential to change Africa's image. In my opinion, Nollywood is capable of surpassing oil as Nigeria's largest source of revenue. In the US, the Hollywood film industry supports about 2.5
million jobs, and generates more than 200 billion dollars to the US economy annually.
"For this reason, I think it is time for the Nigerian government to start investing in film village, studio, and other infrastructures to help boost film production, which will translate to more job creations and boost revenue. Relying solely on oil as the only source of revenue for a country like Nigeria is archaic and an epitome of backward thinking."