Nollywood veteran actor, Richard Mofe-Damijo (RMD), in a recently-held interview, revealed that the raging COVID-19 has crippled every sub-sector of Nigeria's entertainment industry.
According to him, movie-making, music, cinemas, comedy, amongst others, have indefinitely been shutdown due to the infectious disease.
"Imagine how Nigeria has fared in the last two months, who tells? Look at my office, film productions, cinema houses, look at the amount of investment these guys in Filmone have put together, and you just sit at home, and you are looking at all the buildings and they are all empty. There are people who are working in these places that you have to decide whether or not to let them go, and rehire them three to four months later," he said of how the entire entertainment industry has been crippled since the country's index case of COVID-19.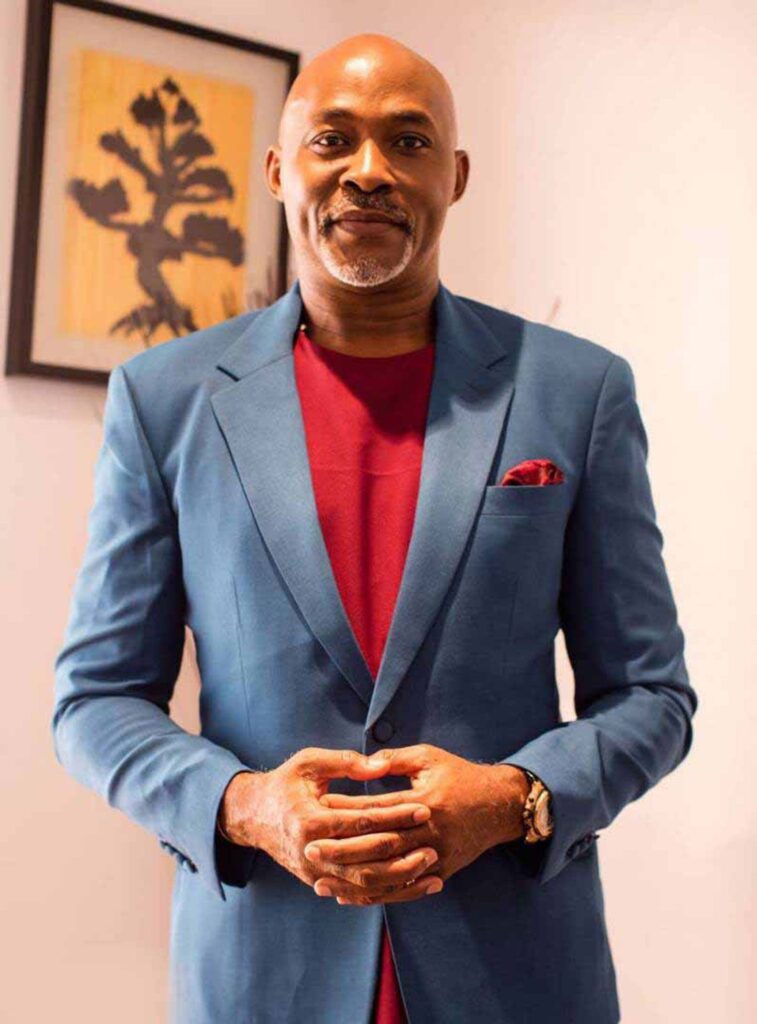 On what he's been engaged with since the country has been on lockdown, the sort after actor said he's been relaxing, and lending his voice to inform and educate the public on the need to be hygienic, which he said will curtail the spread of the disease.
His words; "You can see my bears. I'm still under quarantine. Yes, there is some kind of partial lift on the lockdown, but my office is still not operating at full scale. All the productions I was involved in, have all been cancelled, some of them have been moved to next year.
"I think the earlier I can feel comfortable to get to work will probably be August or October 2020. Most of the things I am doing now is totally different from what I have been doing in the past years. It is a hard reset moment, where we've all needed to pause, we've examined whatever we think we are doing.
"It will be a sin of me if I have a voice, and I'm not using it. I mean there is no recording I will say No to as far as the COVID-19 fight is concerned. You might not have the kind of money Dangote has or Femi Otedola, or Adenuga, but what else do you have? In my place, they say when you don't have money to contribute to your in-law's burial, you work with your body. So the ones you can't do with your money, you do with your body, voice, and whatever it is that God has given you. If you are a celebrity, you are part of the community you live in, so if just being seen will encourage people to participate in what will make life a bit better for all of us, then, by all means, it's your responsibility to do that."