Nigerian comedian, Toyin Bayegun popularly known as Woli Arole, has expressed his desire to be recognised as a global star.
In an interview with Unmask NG, Woli Arole said the Nigerian comedy industry is fast-growing. And as a result, being a global brand as a Nigerian comedian, for him, is achievable.
He said, "It's growing actually. We are evolving, because years to come, we will be hearing some other names as well. There's a Yoruba saying 'Igbakon lo, Igbakon bo' (Time comes and goes). We have more Comedy Merchants, so it's growing. The popular ones we know today didn't build their name in one day. The Comedians we know today, some of them started years ago, so we can't compare their pace to our pace. It's gradual."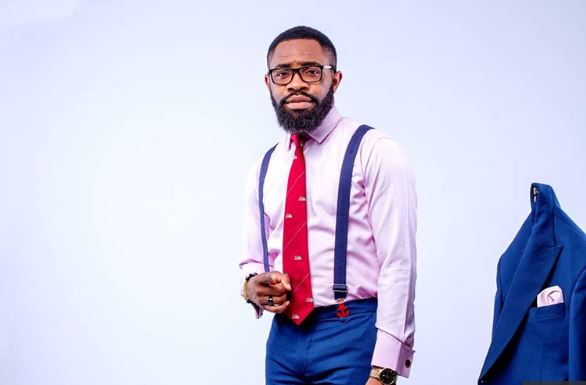 When asked if his frequent usage of Yoruba language won't limit his admiration to be a global brand, Woli Arole explained that the language of choice doesn't matter.
"Limitation is relative. The language of choice doesn't matter. Haven't you heard a song that you don't know what the artist is saying, example, 'Gangnam style', people watch India movie even when they don't know what they are saying. So why can't I promote Africa.
"Yoruba language is a rich culture; I have fans that are Igbos and Hausa. Though I speak English well, I want people to know this guy has a strong Yoruba root.
"Olamide Bado speaks Yoruba, yet shut-down London, shut down America. King Sunny Ade sings in Yoruba, and he is one of the 100 greatest world musicians and also a Grammy nominee, 9ice performed at Mandela's birthday, so there's richness in our culture. The fact that I want to connect to the global stage doesn't mean I should lose the originality of my culture.
"Though I'm a dual, I do English and Yoruba, what I mean is that, if I'm called in America, I can teach them Yoruba, and make them say 'Ekaro' (Good morning) after me. So I'm a custodian of my culture, I'm an ambassador of my culture.
"So I can teach Americans my language, Tourists can come to Nigeria because of me. I've seen people whose kids are learning the Yoruba language because of me. There's nothing like your culture," he told Unmask NG.