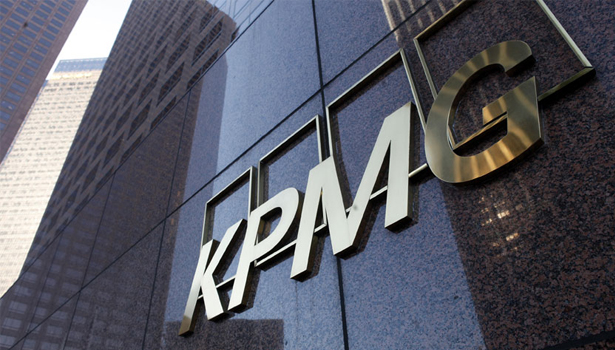 KPMG Nigeria has suggested 10 macro trends that will determine Nigeria's economy in 2021.
The Macro trends suggested by KPMG are -Global dynamics, fiscal sustainability, uncertain forex environment, stringent policy posture, constrained productivity and accelerated credit penetration, cautious private sector investment activities, emerging digital economy, socio-political threats, and consumer pressure points.
According to the Associate Director, Strategy and Economics, Olusegun Zacchaeus, Nigerians are expected to embrace more pressure from the global economy as the modest recovery in 2021 is faced by the second wave of Coronavirus pandemic.
He said:
"
Speaking on fiscal sustainability, he stressed that Nigeria's fiscal flexibility is restricted by a high interest bill of government revenue and inefficiency in non oil tax collection.
He also noted that the effect of new tax policies could be traced down to economic outputs. He however advised the integrated revenue monitoring system (IRMS) on the need to implement easy revenue recognition.
In the same vein, Zacchaeus stated that the foreign exchange environment will always be under pressure from low foreign exchange earnings.
He said: "The foreign exchange environment will remain under pressure exacerbated by lower FX earnings. Fair value estimation at N422, reflecting a 9% overvaluation of real effective rate. Fair value may improve but rates will still be misaligned in 2021.
"Liquidity is low due to the pressure on foreign reserves and sharp fall in capital importation by -78% in Q2 2020. Liquidity will remain challenged given oil price outlook and capital flows."
He pointed out that Volatile Uncertain Complex and Ambiguous (VUCA) policy environment has an adverse effect on the overall growth on the economy.
His words:
."
While addressing the issue of accelerating credit penetration, KPMG stated that despite increased supply to private sectors, Nigeria continues to be credit-starved.
D1.
Meanwhile, according to KPMG, is expected to experience growth in 2021.
"
.
Finally, KPMG believes that the pressures faced by consumers such as contribute to. Thus, as consumer continues to face these challenges, consumer spending will remain under pressure.