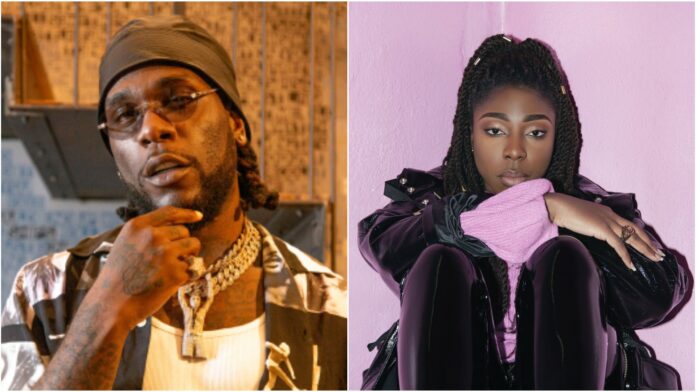 Yesterday (Thursday, October 28, 2021), Burna Boy's sister Nissi Ogulu, made news headlines as she gushes over the unveiling of Range Rover 22 model, which she co-designed.
The automobile company had unveiled its first redesigned model, and interestingly Nissi caught attention, as her sibling expressed his admiration for her.
Sharing an image of the car, the company wrote: "Introducing the #NewRangeRover. The most desirable #RangeRover ever created."
Quoting the company's tweet, Nissi said, "After three years of working on this project, I'm happy to see it now revealed to the world."
Heaping praises on Nissi for the latest car design, the company wrote, "It is a wonderful feature of design and engineering. It's a very proud moment for us all."
Burna Boy didn't waste any time, as he took to his social media pages, to say he's proud of his younger sister's doings.
"My little sister designed the new range. Someone tell her to run me a discount code," the music star's post read.
On her Instagram page, Nissi wrote, "New Range Rover. It has been a pleasure being part of the team to bring this beautiful car to life over the last three years and I'm happy to see it finally unveiled to the world."
At the moment, Nsisi is a reigning engineer, but Unmask NG understands that she wears several other hats.
On some days, she is a Mechanical Engineer who also studied Design at Warwick University, UK. Other times, she is the fine art, creative digital design, animation, philanthropy, dance aficionado with an undying love for popcorn.
Below are 5 things to know about Burna Boy's sister Nissi
Nissi was born in 1994 to Bose and Samuel Ogulu in Port Harcourt.
She is the last born of their three children.
Their maternal grandfather is Benson Idonije, a one-time manager to Afrobeat legend, Fela Anikulapo-Kuti.
As a teenager, she attended Corona Secondary School, Lagos, and then The Royal High School, Bath, UK.
While exploring her engineering career, Nissi is signed to Spaceship Entertainment, the label owned by her brother, Burna Boy, and run by her family.