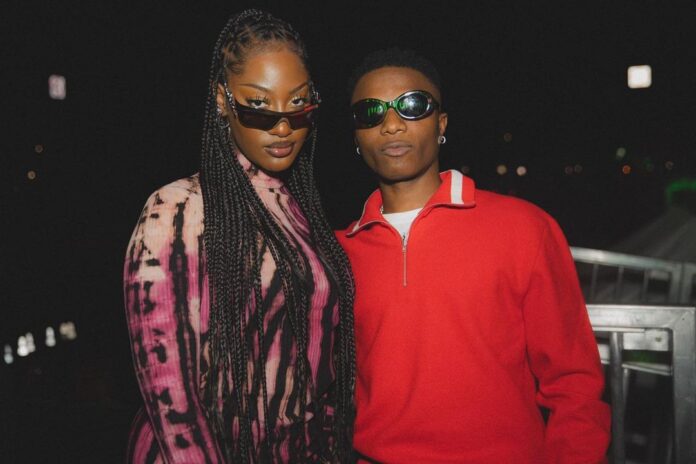 Temilade Openiyi otherwise known as Tems, a popular Nigerian Alte artiste, has shunned the critics of Afrobeats star Ayodeji Balogun aka Wizkid, after their controversial performance at the latter's Made in Lagos concert at 02 Arena in London, United Kingdom (UK).
It would be recalled that on Wednesday, December 1, 2021, as the duo were performing their globally acclaimed hit single, Essence, Wizkid in an attempt to lift Tems placed his arms under her buttocks. The latter resisted as she pulled his hands away.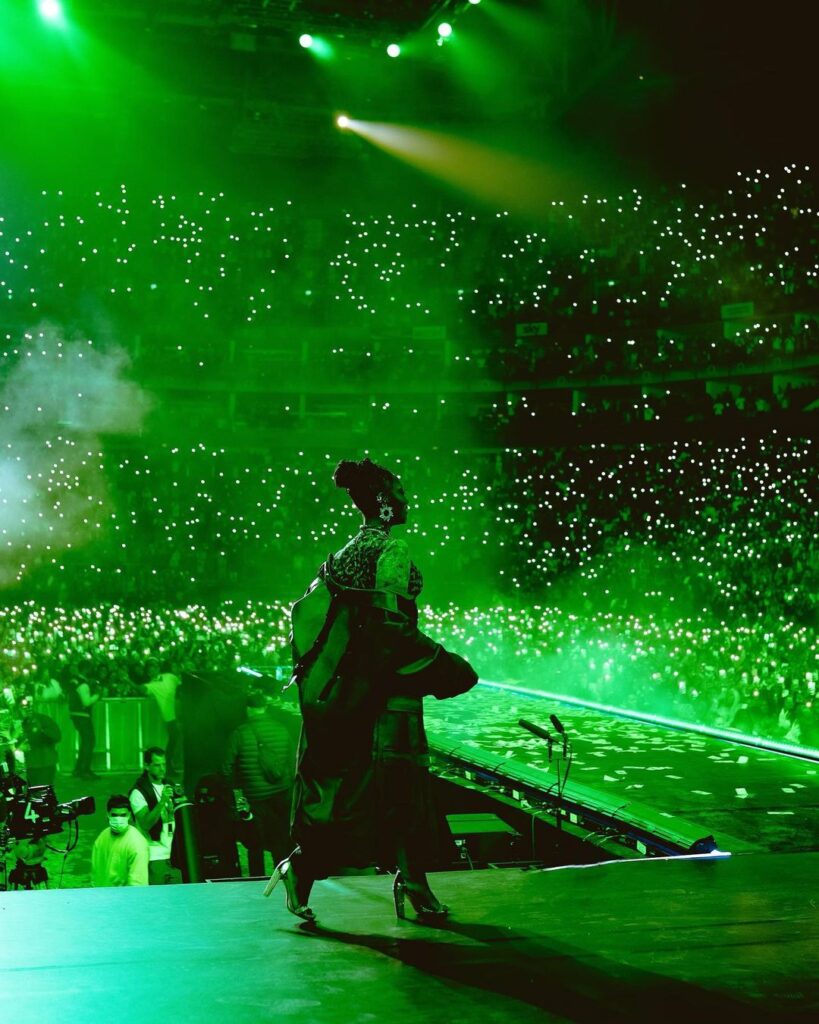 The stage performance stirred controversy on social media, with many debating Wizkid's attempt to lift Tems during the performance.
While some accused Wizkid of sexually assaulting Tems, others said that was not the case.
Read reactions from Wizkid's critics below
However, shunning Wizkid's critics, Tems said Wizkid is her brother, adding that he's a human just as everyone.
Expressing his undying admiration for Wizkid, Tems said her love for him would never change.
Her words: "All I'm going to say Wizkid is my brother someone I look up to and I'm grateful for everything he's done and his existence.
"I want you guys to remember that he's human I'm human and I love him that's not going to change love I have for him is not going to change."
What you should know
Unarguably, Wizkid is a leading musician in Africa that is committing his star-power to support fast-rising artistes.
Amongst those he has featured on singles, are –Tems, Buju, Terri, and many others.
With his Made in Lagos world tour, Wizkid gave many fast-rising artistes like Tems the privilege to debut their big stage performances. And they all appreciated him for it.
"2018 I was at @wizkidayo's first O2 arena performance and I kept saying to myself that I would be on that stage one day without knowing how exactly it would happen. Yesterday I stepped on that fucking stage and the whole arena was shaking! Manifestation is everything!!!!" Lekan Osifeso Jnr. otherwise known as Lojay tweeted this in appreciation to Wizkid for his debut 02 performance.